Below are a range of testimonials which demonstrate how clients have benefited from our expertise in their search to find the best senior executive candidate. There are also testimonials from many of our delighted candidates who we've assisted with their next career move.

Andy Brookes, Managing Director, Arclid Transport
"Here at Arclid Transport we found Paul Griffiths, from Cork Griffiths, added tremendous value to our recruitment process.  We had a very challenging brief which was difficult to put down in words, so the fact that Paul took the time to meet with us and talk this through translated into excellent results.  I would not hesitate in using Cork Griffiths in the future."
Annie McCoy, Group HR Manager, Bathgate Group
Annie commented "Cork Griffiths were impressive in terms of their speed of response, level of service and attentiveness. Their guarantee structure is excellent as is their ability to find the right person, particularly compared to other recruiters".
Jonathan Musson, General Manager, PACE Rehabilitation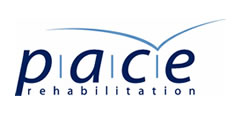 "A great service that offered us good CVs for the vacancy and a strong individual candidate summary that helped with shortlisting. Calibre of CVs was good for the post. Eventual appointee was highly rated by Paul and a recommended interviewee. Very happy with the appointment."
Ashley McCarrick – Human Resources Manager – Prepol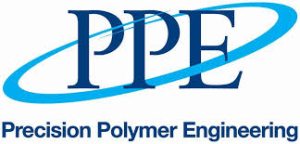 "The service provided was excellent and very bespoke to our needs.  Bob was very informative and had a friendly approach which was recognized by all who participated.  The ongoing telephone/skype support is also invaluable."
Graham England – Director "Cork Griffiths understood my needs very well, the process was well controlled and they offered extremely good support"
Matt Van der Watt – General Manager "Thanks for the prompt feedback and personal involvement from Paul and the way he handled the whole process. Well done thanks!!!"
Bev Walsh – Accountant. Cork Griffiths recently assisted Bev to find a new role as Company Accountant. When asked how she found the experience she said "Cork Griffiths provided a professional service that I would highly recommend to others, keeping in contact throughout the the process. Very good, not over bearing"
Adam Wilson Interim Director "Cork Griffiths have found me two placements. Both of these were a perfect match for both myself and the client and were set up and completed quickly and with the minimum amount of contact.   Having worked through a number of agencies over the years they are the only ones to become a preferred contact of mine.  In short they make the recruitment process far easier for both candidates and recruiters"
Chris Chapman – Interim Purchasing Manager
Chris described Cork Griffiths as "very good – a lot more trustworthy, selective and relevant than most agencies. Understood my needs very well, much better than the majority of agencies"
Toby Carlsson,  Managing Director – PACE Rehabilitation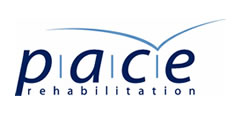 PACE Rehabilitation recently used Cork Griffiths to assist them to recruit an Interim Operations Manager. Toby Carlsson,  Managing Director,  commented that PACE'S objectives were "very closely met", Cork Griffiths couldn't have done anything different and were "speedy and proactive".
Paul Coughlan, Graduate Commercial Trainee  – Alfred H Knight              

"Cork Griffiths understood my needs very well. I was given help and advice be it on Skype, over the phone, interview preparation or meeting in person. I felt I was in good hands and was given a lot of advice and confidence for the interview which was vital, thank you"
Steve Cave, Operations Director – PerDM Contact Marketing.  Finance Manager
"the service was slick and professional and it exceeded my expectations"
Alison Smith, Financial Director – Ancorite Surface Protection. Operations Director Designate
"we were given the time to explore what we really wanted. Cork Griffiths were very thorough and took the time to discuss our requirements – a hassle free experience" .             
Brian Lloyd, Chairman of Active Industrial Services
Active Industrial Services is a fast growing industrial parts supply and engineering services business. Brian commented "w

e have engaged Cork Griffiths to assist in recruiting a number of senior level, management positions covering diverse functional areas including business development, commercial/operations, purchasing, engineering and maintenance/stores. Paul has an excellent understanding of our requirements and is prompt and efficient. We will continue to make use of their services in the future."
Ian Goddard, Operations Director – Fircroft Engineering
"Cork Griffiths understood the brief well, and the sort of individual that would fit into our business, with a good understanding of how we work"

 Michael Burke, Director – Fircroft Engineering
Michael felt the experience he received at Cork Griffiths was "excellent" with his needs and  objectives being very well met.  He summarised the service by saying "very quick, very effective!"
Rebecca, Administrator –  Operations.  Alfred H Knight 

"I became aware of Cork Griffiths through an internet job advertisement. My experience of Cork Griffiths was excellent, all queries and questions were answered fully , fantastic help and advice given"
Aidan Towey, Managing Director Innovative Technology
Innovative has recently used Paul Griffiths again to assist in making sure the company stays ahead of the game with the introduction of their own in-house recruitment website www.innovative-technology.co.uk/careers". Paul commented "It has been great to work together again to cement our relationship and to help the company continue to build on its very successful brand"."
Managing Director – Manchester – "The Cork Griffiths recruitment process was well managed and smooth, we were very satisfied with the service and our needs were well understood with our objectives met. We would use them again".
Lisa ludlow, Director Corporate Accountancy Solutions 
"We have used
Cork Griffiths now for a number of years and have found them to be unique in their market, and with an exclusively corporate client base. Paul Griffiths demonstrates a superior understanding of how we work and will only offer relevant candidates with no time wasters. We have now used Cork Griffiths to recruit the majority of out team base and have been 100% happy both with the service from Paul and his team but also the candidates. We would not hesitate to recommend him for both practice candidates and executive recruitment posts for our corporate clients."
Bill Simpson – Chairman, William Sinclair  

Bill Simpson recently used Cork Griffiths to assist in the recruitment of a Non Executive Director. Bill said about Cork Griffiths "Couldn't fault the service"
Huth Etheridge, NED – William Sinclair 
Hugh Etheridge has recently been appointed as NED at William Sinclair Holdings. Hugh found the experience of the service at Cork Griffiths to be very good as he was kept very well informed of progress throughout. He summarised the services as a whole as "excellent", commenting that there was "nothing that could be done to have improved the service"
Nick Barnes. Company Accountant – Salon Promotions
Nick Barnes was appointed as Company Accountant for Salon Promotions, a hair care product distribution company in Lancashire.Nick has a mixed sales and accountancy background and this will enable him to get involved in more
than just the accounts. Nick felt Cork Griffiths "understood his needs and met his objectives extremely well"
Additionally Nick commented that after just a short period in his new role he is already "enjoying going to work"."
Sister Patricia O'Brien, Provincialate Moderator, Sisters of Notre Dame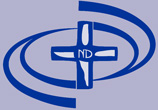 The Sisters of Notre Dame is a not for profit religious community established in the UK in 1845. The trust provides education and works amongst, and helps, the poorest and most abandoned people in the world. "Cork Griffiths provided an excellent professional and friendly service.  Our needs were very well perceived. Having the selection process taken out of our hands was very important to us and Cork Griffiths very closely met our objectives especially in choice of candidates. The process was smooth and well organised. The candidates also felt very supported during the process".
Brendan Carey, Business Manager – Sisters of Notre Dame
Brendan is really enjoying his new position as Business Manger at the Sisters of Notre Dame, he commented "my needs and objectives were very well met, Cork Griffiths took time with me and I found the service very good and professional" Brendan continued to say he was "very happy with his new role and with Cork Griffiths"
David Knight, Chairman – Alfred H knight

Alfred H Knight is a global company with offices is over 35 countries specialising in providing technical services in chemical analysis, inspection and mine support to the metals and minerals industry. David said "as part of both our on-going recruitment needs as well as with our succession planning policy, we have engaged Cork Griffiths to assist in recruiting graduates on several occasions with successful results. We have also successfully engaged Cork Griffiths to assist in the recruitment for more senior positions overseas. Cork Griffiths always gives personal attention to detail, understanding of our requirements and they are prompt and efficient service.  They have been excellent throughout and we would certainly make use of their services in the future.""
Andrew Bellamy, MD of Primeserv Diesel UK
"A particular strength of Cork Griffiths was the speed that they helped us fill the positions.At the end of the day, the measure of the success is in the candidates recruited and in this particular case 4 excellent candidates were recruited. We would certainly use Cork Griffith again and recommend them to others"
Lyndsey Hayward, Finance Manager -One World Leasing
Lyndsey's opinion of recruiters was low until she met Paul Griffiths of Cork Griffiths "Paul listened to me and offered me roles which suited my criteria, I found all the staff professional but relaxed, which was most reassuring  "
Maggie Hutchinson, Director at Intercare Distribution Services Limited

"it was very professional, a smoothly run process, with a broad selection of candidates with very appropriate skills, knowledge and attitude, having Paul allocated to the whole process was particularly helpful"
Rob Curran, Associate Director, Navigant Consulting 
"The service we received was excellent. There was a good understanding of client brief, job role, and likely candidate fit and the process worked well. The choice of candidates was appropriate and well aligned to our requirements and they found the right candidate in a quick timeframe. Our objectives were very well met. "
Colin Webb, Chief Executive Officer, Mobilis Healthcare

"I would have selected any one of three shortlisted candidates all of whom had a first class degree, were qualified accountants and MBA holders."
Paul Griffiths, Chairman, The Monastery, Manchester
"The Monastery, Manchester is one of the area's newest and most inspiring cultural, corporate and social venues and we were looking for an experienced Accountant. I had previously met Paul Griffiths from Cork Griffiths and when I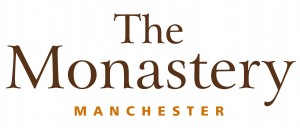 approached him to see if he knew of a suitable person, he not only understood our requirements completely, but introduced us to an excellent candidate. Rachel has now joined the team and is already making a good impression. I was very pleased with the attention to detail Cork Griffiths offered and found the recruitment process well managed and focused. I am very grateful to Paul Griffiths for the generosity he has shown our charity. "
Dylan Thwaites, Managing Director, Latitude Ltd 

"I am pleased to say that all five of the candidates you provided were superior in terms of preparation, understanding and background than the three sourced by the national agency. I believe your success was down to clearly understanding our requirements, both at a basic and strategic level. Your contact with the candidates clearly added value, in that all of them were enthused and positive and showed a thorough understanding of our requirements. I wouldn't hesitate to recommend Cork Griffiths to other companies
"Paula Eccleston heads up the finance and accounting function for Marsh Finance. She commented on how pleased she was with the service she received from Cork Griffiths, saying it was "exactly the type of role she was looking for. The service has been brilliant and I would have no hesitation in using Cork Griffiths again." Additionally, Paula commented on how smoothly the whole process had gone, with no problems whatsoever"
Jayne Clarke, Sales Director, Surgicare Ltd
"Cork Griffiths had previously quoted Surgicare for an alternative role and we were keen to come back and ask their assistance with recruiting Clinic Managers for us. They provided us with a well managed, simple process with good contact throughout. The requirements of Surgicare were well met with a good selection and broad range of candidates – I fully understood why all of them were put forward. I enjoyed having the selection process taken out of my hands and the whole process was pain free! The selected candidates are settling in to their new roles very well and I will ask Cork Griffiths to assist in our future recruitment plans."