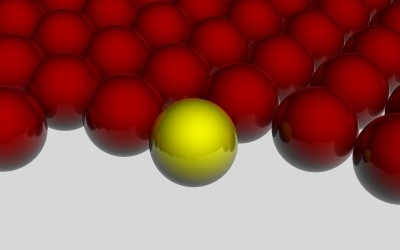 Headhunting – is it right for you?
Headhunting a key Director or Manager could be the answer to obtaining the competitive advantage in your market, but is it right for you?.
People are the most important resource in any successful organisation and finding and recruiting high calibre executives in today's marketplace can be both time-consuming and a difficult challenge. Attracting the right people into the right roles can significantly increase business performance and future value.
Specialist headhunters will have a wealth of experience gained either within your sector or alternatively, across a broad range of marketplaces and disciplines.  In order to offer headhunting services the recruitment specialist must be confidential, and very skilled at targeting certain candidates who aren't currently active in the job market or, they are already high achievers in your chosen field of  business.
Headhunting is often misunderstood in recruitment circles – many think its about networking with your contacts, others think it involves social media connections and some may even consider it to be advertising. Headhunting is none of these things. It is the specific targeting of individuals within certain businesses, normally competitor companies or those within a related sector or alternatively, where the specific individual is known to the company wishing to recruit – the company having become aware of the individual in the course of business or some other connection in common with one another. Headhunting is normally offered by recruiters as a stand alone service or as a complementary service to an advertised selection process.
In order for headhunting to be successful, there is a need to have as many target companies from which to search as is possible. You should expect the Headhunter to :- Take a full and comprehensive briefing and gain a thorough understanding of your organisation: Assess best fit including ideal personality and cultural mix: Work with you to compile a target list before researching the marketplace: Conduct screening interviews and deliver a shortlist of suitable candidates: Arrange interviews directly with the candidates.
There can be a time frame and cost implication to head hunting services as there can be a considerable amount of research involved. This should be made clear to you from the outset.
It is very important that you consider a few key points before commencement to ensure that headhunting is the right route for you to take. Could you  achieve the same result with a carefully crafted advertising campaign? Indeed, is the person you are looking for already working in your organisation and, with some careful mentoring able to step up into a bigger role? Do you need a whole organisation assessment first to ensure this new hire is crucial.
Cork Griffiths  executive headhunting service covers all sectors and functional areas including sales, finance, operations, general management, commercial, technical, supply chain and engineering. To date, headhunting has been conducted across the whole of the UK, Channel Islands, Isle of Man and further afield in Europe, Russia, Mongolia, China, Africa, USA, Australia and Turkey.
If you would like more information on the Cork Griffiths headhunting services contact us now.