International company MAN Diesel & Turbo approached executive recruitment consultancy, Cork Griffiths through recommendation as they were considered to be a fresh approach to satisfying recruitment needs. They were looking to secure 4 new, key positions within the senior management team.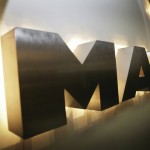 MAN Diesel & Turbo is the world market leader for large diesel engines used in ships and power stations. It is also one of the three leading suppliers of turbo machines. The company employs some 12,500 people worldwide and is represented in more than 150 countries. With four strategic business units, Engines & Marine Systems, Power Plants, Turbomachinery and After Sales, the company provides its customers with a broad range of products and services in the fields of energy and transport. The UK business, operating under the PrimeServ brand, provides the UK with world-class after sales service and support for the entire range of MAN Diesel & Turbo engines, including MAN B&W, Pielstick and Turbomachinery, including the GHH, Borsig, Sulzer Turbo and Blohm & Voss brands.
Andrew Bellamy, Managing Director of PrimeServ Diesel UK was heavily involved in the recruitment process with Cork Griffiths. "After defining the job specifications, a search and Internet advertising process was agreed at an initial meeting followed by candidates being short-listed and interviewed." explained Andrew. "Regular review meetings were held during the process and I have to say it was all pretty painless" he continued. "A particular strength of Cork Griffiths was the speed that they helped us fill the positions. At the end of the day, the measure of success is in the candidates recruited and in this particular case 4 excellent candidates were recruited. We would certainly use Cork Griffiths again and recommend them to others" he concluded.