An Interim Manufacturing Director could be the solution you are looking for in a fast moving and changing world where businesses are often required to successfully adapt their approach at what feels like a moment's notice. Decisions need to be made, often within challenging circumstances, and companies need to be able to act with confidence that their suppliers are also up to the challenge.
Talent at your fingertips

Cork Griffiths can provide your business with an exceptional Interim Manufacturing Director.
We deliver talented Interim professionals to our clients in time-sensitive conditions. Our active database of experienced Interim Manufacturing Directors allows us to be responsive, whilst our HR experience allows us to work closely with each client to ensure that any Interim Management professional appointed is effective from day one.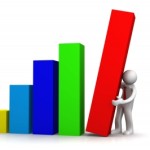 An Interim Manufacturing Director can be a powerful tool for businesses undergoing change, allowing access to highly specialised and valuable skill sets in a controlled and managed manner. Our Interim Manufacturing Directors operate through their own limited companies, and have professional indemnity insurance, which means that there are no employment law issues, and no long term contracts. If you are looking for an Interim HR Director to cover gaps or to project manage, we are here to help you.
Operating as quickly as you do
At Cork Griffiths, we operate a standard policy of providing a short list of exceptional Interim candidates within five working days of receiving the brief, allowing our clients to be confident that their requirements are being met in a timely manner. We recognise the significant benefits that talented professionals can bring to a business, which is why our working process is designed to produce outstanding results.
Our desire to be innovative and cost effective on each brief means that we also offer our clients an approach to Interim that we believe is unique in the market. Our expertise and connections allows Cork Griffiths to provide customers with a unique charging structure, including three levels of service, from an all inclusive "we do everything" to one where the interim professional invoices the client directly through their own limited company, keeping things very simple and very cost effective.
The interim recruitment service covers all functions and all sectors.
There are a host of benefits that can come through intelligent Interim appointments, and with Cork Griffiths, you can feel confident that any professional placed through us is a short-term solution with long-term commercial value.
If you would like further information or some confidential advise on what to do next please contact us now