Executive Recruitment Agency North West. Cork Griffiths is a Executive Recruitment Agency  and Headhunting company servicing clients across the UK
People are the most important resource in any successful organisation and attracting the right people into senior roles can make a significant difference to your business performance. Finding and recruiting high calibre Managers and Directors in today's marketplace can be both time consuming and a difficult challenge. The experienced, executive recruitment agency team at Cork Griffiths is dedicated to assisting you with that challenge and finding you the talent that can deliver greater future profitability and success.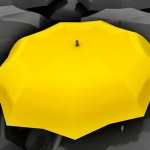 Are you an owner managed businesses or subsidiary of a large UK or international group ? Do you require an executive for a senior position? Our areas of expertise and typical roles which you may require an executive recruitment agency to recruit for include:
• Managing Director   •Finance Director  • General Manager  • Operations Director  • Financial Controller
• Site Operations Manager  • Production or Factory Manager  • Sales Director/Manager
• Chief Executive  • Supply Chain professionals
Key Features of our Executive Recruitment Agency
Integrity, honesty, professionalism, tenacity, market knowledge, exceptional service, creativity, differentiation, relationship building,  lateral thinking, innovation.
Cork Griffiths Limited is also a member of TEAM, the UK's largest network of independent recruitment and employment agencies, the best talents in the industry.
SAVE TIME AND MONEY
We want to help you to save time and money. Do you need a more flexible service? Do you want to manage the recruitment process yourself but need some guidance? The answer for you may be our hourly rate service. A consultation may help you to save time and money. Please contact us now