Vacancy advertising service
If you would like to generate maximum numbers of responses to job adverts but don't wish to pay a recruitment fee, then we are able to offer clients a service which enables you to advertise your role on multiple job boards over the internet and only pay for the cost of the combined advertising package.
This service is particularly useful where the company has an internal person who can handle the recruitment process and has available time to assess advert responses, make contact with candidates and generally ensure that the search is brought to a positive conclusion resulting in a successful appointment. Such people could include HR/recruitment professionals, an Office Manager or an experienced and capable PA.
Through our membership of the national recruiter group, TEAM  we are able to generate substantial discounts on all the main UK job boards. These include Totaljobs, Reed, CV Library, Executives on the Web, Jobsite, Just Engineers, Indeed, Exec2Exec, amongst others.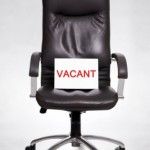 Ordinarily, if you were to approach any of the main job boards, you would be charged in the region of £150-650 for an advert on one single job board for a period of 4 weeks. If you wish to replicate the advert over 3-4 job boards, the cost can soon mount up.
However, we can deliver to you a package of adverts on up to 3 job boards or alternatively up to 6 job boards from the above list for a fixed fee.
By using us to handle the adverts on your behalf, the cost of a package of adverts is guaranteed to be less than you would achieve from the job boards directly.
Our vacancy advertising service includes writing the advert for you and making sure it is properly represented on each respective job board in order to maximise response levels. We will check the responses after the first few days to ensure responses are in line with the job/person specifications and "tweak" the adverts as necessary. Thereafter, we will forward all the responses directly to your appointed contact via email. This could be anywhere between 30 and 300 responses depending upon the salary, the sector and the location mix.
To save you the time and hassle associated with having to assess the responses, we also offer a package which covers everything within the vacancy advertising service detailed above but with the added dimension of professional CV filtering support. This support package involves further assessment of the responses with the aim of delivering to you a comprehensive relevant shortlist (normally around 5-6 candidates) which you can then interview. The service is priced additionally, please contact us now for further details
We also offer an annual vacancy advertising package – unlimited adverts each year to be used as and when you need them. Please ask us for a pricing structure.
If you would like to take advantage of our vacancy advertising service, please contact us
We look forward to helping you.