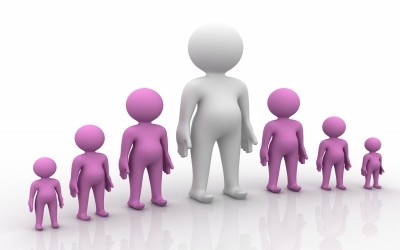 How to Select a Recruitment Consultancy
Ten points you should look for when considering how to select a recruitment consultancy
1. Trust and Confidence
You must trust the consultancy to act in good faith on your behalf to project your business positively to prospective candidates and to present only the highest calibre candidates for shortlist. You must feel totally comfortable with the consultancy's ability to handle the assignment in a professional way, thus ensuring a successful outcome.
2. A keen interest in your business
The ability to take a genuine interest in your company and to promote its advantages to maximum effect are crucial. Do they have an enviable track record of working with a wide range of clients and are they passionate about a clients' current and future success?
 3. Speed of response
The consultancy often has to work to unavoidably tight deadlines and must be able to operate accordingly.
4. A continuous point of contact
It is ideal to have one key point of contact who will get to know you, your business and your corporate culture. Over time, your consultant will become a trusted partner for personnel advice around all your recruitment and HR needs.
5. Brand identity
Your chosen consultancy should have a clear, professional style and identity. Its substance and professionalism will be evident from any research you may undertake, including web searching, references, recommendations, press coverage, PR, marketing, etc. An established, professional consultancy will have developed a brand which will convey qualities such as integrity, professionalism, quality, confidence, innovation, customer focus, loyalty, trust and honesty. Does the consultancy have a  distinctive corporate image?
6. Commitment
Determination to see an assignment to a successful conclusion is of paramount importance, particularly if things do not go according to plan or, despite best efforts, the right candidate is not found within the envisaged timescale or remit. Is the consultancy is totally committed to every client it deals with its success is based on an ability to 'think outside the box' so that only the right candidates come into the frame.
7. Long-term relationship building
The customer must feel that there is a long-term benefit to developing a relationship with a consultancy. Are they a well established company with history and enviable track record of building successful, long-term relationships with clients.
8. Reputation and experience
It is vital to use a consultancy which is highly experienced in its chosen specialist market(s) to ensure the greatest chance of success.
 Request testimonials from successfully completed assignments to give you confidence in using the consultancy;
 Experienced consultants will have gained knowledge from recruiting for a range of client types, sizes and in
diverse geographical locations. Check this out for relevance to your own specific needs;
 A consultancy must have a good understanding of the economic, social and welfare conditions of the region in
order to assess the best possible ways to recruit for a specific role.
Question your consultant on his local knowledge
9. Confidential interview facilities
These should be available off-site for clients' use, particularly if the appointment is of a sensitive nature.
10. Differentiation
There are hundreds of consultancies offering similar guarantees of quality and service. How does your chosen consultancy genuinely differentiate itself, particularly in aspects of recruitment which are important to your organisation?
Cork Griffiths looks differently at all your recruitment criteria. As a consultancy, it is innovative and creative in its way of doing business; in its advertising and marketing; in its approach to clients, its fees and guarantees; and in continually striving to make the recruitment process a wholly positive experience for both clients and candidates. Contact us now