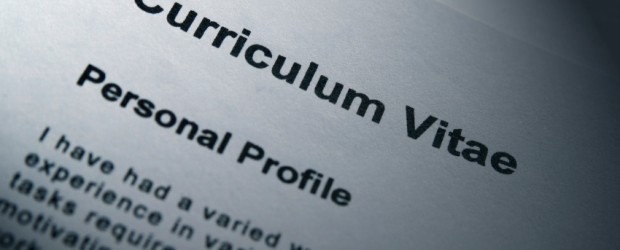 Response to your CV
A response to your CV.  There has been a lot of social media discussion recently, particularly on linkedin, about whether or not recruiters should send a response to CV's  sent in to them, This would appear to have arisen following recruiters getting CV's from candidates who clearly are not in a position to do the job. This may be because they don't have the necessary experience or the requested qualifications , or the salary is too far removed from where they currently are. There are examples such as "senior IT positions applied for by a dishwasher with no qualifications and citing that unless they got paid £100,000 they wouldn't be interested in the job anyway". Another person wrote " I recently received an application from a fish market employee who was looking to be considered for a Director of Communications role at a major Law firm" Clearly these are the extreme but it is not uncommon for us to get CV responses to positions that are clearly not suitable for the candidate.
So what jobs should you apply to, and should we respond?
It sounds obvious but…you should apply to jobs that you are suitably qualified or experienced for and that has a salary within your current remit – and most importantly that interests you. Whether your experience is twenty years or twenty months is not necessarily important. You should apply with a short letter summing up why you are applying and why you are an appropriate candidate for the job.  Do not send out the same letter and CV to multiple employers with the email address of all those receiving the CV on show to all.  If you must send your CV 'on spec' to companies (which we don't recommend) then tailor the letter and the CV specifically to that company.
Here at Cork Griffiths we feel you should get a response from us. However we are unable to respond personally to every CV, so we send an auto-reply to every CV that comes to cv@corkgriffiths.co.uk. The auto reply says:-
Thank you for contacting Cork Griffiths.
Your details will now be reviewed by one of our Directors and if you have responded to a specific vacancy, these will now be assessed against the client's criterion. If shortlisted we will typically contact you within seven days to discuss the role further.
All details submitted to us will be retained on our confidential candidate database (unless otherwise notified by you) and we will email you with details of potentially relevant future opportunities. Please be assured that we will not forward your CV to a client without your prior consent.
We feel it is reasonable to send out an auto reply so you know your CV hasn't gone into a 'black hole'. For those candidates that we are progressing through to the next stage we always call you to speak to you personally, which is one of the reasons why you must put your details at the top of your CV – including your name (see your CV for more tips on CV writing).
If you do need advice on whether or not you are suitable for a particular role you can always contact us now citing the job reference you are interested in, in the subject matter.
If you need assistance with your career or your CV you can always speak to our colleagues at www.career-managment-experts.com in the first instance they will be able to:-
 arrange a no obligation discussion to see how they can help you develop your career. Aspects covered include: 
CV re-write
Networking assistance
Developing your personal brand
Linkedin tuition
Presentation and communications skills training
Video presentation exercise
General support at a crucial point in your career
Their service is menu driven so you can make a bespoke selection to suit your needs.Save up to 33% on standard programmes throughout December and January.