My First Week at Cork Griffiths – Day 1
My First Week at Cork Griffiths.
Hi, I am Katie Southward and I would like to tell you a little bit about my first week at Cork Griffiths. I am an Apprentice Administrator. I started working at Cork Griffiths on Tuesday 1st September 2015. I found the job originally through Reed NCFE, who are based at Stockport College. Where I will be studying NVQ Level 2 Business Admin.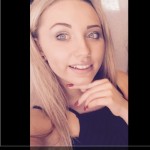 Day 1.
I spent the morning with the Executive Recruiter/ Managing Director at Cork Griffiths, overlooking how things were run in the office and on the systems. I soon decided the way I learnt best was to note things down so I could go back and review and test myself on what I had learnt, I noted how to request specific information and also I learnt the basics on the company's main system for recruiting. I found watching and observing was very helpful as I got spoken through all points and got briefed on why things were done in certain ways.
That afternoon I spent my time with the Business Development Director at Cork Griffiths on my PC. This was a great way of learning as it was practical and hands on. I got an introduction into how to access the systems and I soon managed the basics everyday duties I'd need to do. I was shown around the systems and social media website and was introduced to my email account on a system which I had luckily already had some experience of using.