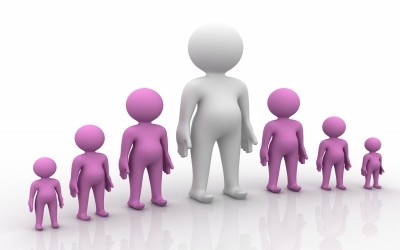 Methods of Recruitment
There are a number of different methods of recruitment that, dependent on the seniority and timings of the requirement, can be brought into play to achieve the desired result. Some of these approaches are well known, others less common, but a good consultant will advise and help select the right methodology of approach for your business, and recommend the most effective both from a cost and efficacy perspective.

Some of the methodologies traditionally employed by recruitment consultants include:
 Database search
Successful recruitment is built upon the ability to develop a broad context of prospective candidates for a role, and then the use of tools, experience and professional intuition to narrow and refine the list of possible applicants.

If a consultancy is well established, it will have built up a sizeable database of professionals, and at the beginning of most assignments, a good recruitment company will identify, pre-select and contact all relevant candidates within their database about the role.

Cork Griffiths looks differently at database search, by operating and maintaining one of the largest candidate databases in the industry. Over 20,000 mid to senior level candidates, drawn from a wide variety of sectors and industries, are immediately accessible to Cork Griffiths clients.
Networking/grapevine
One of the most important aspects of a recruitment consultancy's professional capabilities is the quality of its contacts and connections. Simply put, your search for the ideal new candidate will be made immeasurably easier if the consultancy that you choose to work with already has relationships with suitable professionals in your sector.

The ability to be connected, and to network successfully, is an invaluable and highly cost-effective source of gaining market intelligence on competitors, and of finding suitable candidates, particularly for senior positions. We all like to work with people who have been recommended to us, and networking, referrals and testimonials are essential means of communication in today's business world.
Cork Griffiths has a different approach to networking, and its commercial application. We hold our own regular 'Executive Networking Clubs', where businesses and high calibre individuals can exchange information and contacts in an informal atmosphere. We form part of your networking grapevine just as you form part of ours.
Advertised selection
In order to access a broader spectrum of potential candidates, a business may wish to use local or national press adverts or specialist trade media to highlight the role and source the right candidate. The use of well-targeted advertising is an excellent way of sourcing from the open market and can attract specific, high calibre candidates who may not be registered with any consultancy nor actively seeking a change of job.

Advertising is also good for brand profile and creates a positive impression of a progressive and forward-moving company. A good recruitment consultancy will work with you in the design and production of the advert, and guide you on the choice of appropriate text to generate maximum responses to each advert. They will also be able to produce data to assist in the selection of the most appropriate media for each role.
Cork Griffiths looks differently at recruitment advertising by offering a single rate of fees for all levels of recruitment handled by advertisement, unlike many other consultancies that will charge higher fees for higher earners. Our experienced designers and copywriters create exceptional adverts that compel, excite and engage their target audience. Press advertising can be a very costly exercise, as such Cork Griffiths will always offer you alternatives first, detail out costings prior to commencement and ensure you are happy with final copy prior to press release.

Headhunting
Also referred to as 'Search' or 'Executive Search', these methods of recruitment are reserved for situations which may be perceived as sensitive or which may require a targeted approach into a specialist sector or discipline. If the pool of management talent from which to source the ideal candidate is small, headhunting can prove very effective.
It may be that the client already knows who the ideal candidate is, but cannot make a direct approach for various reasons. The use of an external consultancy is highly effective in retaining both client and candidate confidentiality in the early stages, and researching the prospects discreetly.
Cork Griffiths looks differently at Executive Search – our networks and specialist market knowledge allows us access to exceptional people, and we normally absorb the cost of expert researchers within our initial retainer.
Online advertising and the social networks
The Web is a powerful and cost effective method for spreading awareness about a particular role, and for developing a primary filter within candidate generation. Both online advertising and networking via social media are highly effective tools within the locker of any modern, progressive recruitment consultancy.
All Internet activity has the benefit of being conducted in 'real time', allowing prospective candidates access to information about the role 24/7, and enabling them to respond immediately. A good recruitment consultancy will have a sophisticated grasp of both online advertising and the social networks, assisting to create an effective and successful online campaign to secure an ideal shortlist for the role.
Cork Griffiths looks differently at online advertising and social media, often offering its online campaigns service FREE of charge to retained clients, from the take-up date of an assignment until the vacancy is filled.
Conclusion
Successful recruitment campaigns are delivered using a combination of experience, methodology and resource management to ensure an optimum outcome. Each role is unique, and it may be appropriate to use a number of the above methods simultaneously in achieving success.
Cork Griffiths considers each method of recruitment differently, by looking at each role on an individual basis, offering high quality advice and skillsets that is bespoke to your company needs, and that will save time and money in the search for your ideal candidate.