Cultivating a new MD
Candidate: Iain Wylie
Organisation: Grosvenor Garden Centre  www.grosvenorgardencentre.co.uk
Based: Chester, UK
Position: Managing Director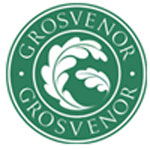 Recruitment Consultancy Cork Griffiths placed Iain Wylie as the new Managing Director at the award-winning Grosvenor Garden Centre in Chester. Grosvenor Garden Centre ranks amongst the UK's top 150 and has won numerous accolades for its plant quality, customer service and product choice. More than a garden centre, it also has children's activities, a large covered shopping area and restaurant. It also recently received the coveted "Garden Centre of Excellence" award for the 7th consecutive year.
Iain Wylie is delighted to be appointed as the centre's new Managing Director. "I am proud of Grosvenor and hope to continue to improve our current high standards and popularity with our customers" he explained. Iain has over twenty years experience in garden centre retail: he started with Homebase and was most recently with Garsons in Hampshire, a two-centre, family owned business, where he was Senior Manager. "I am really enjoying the challenge of this role – it is meeting all of my expectations" commented Iain. "I was very pleased with the service I received from Cork Griffiths – Paul was professional, open and always very honest" he finished.
For the new role, Iain relocated to Chester with his family – his wife and 2 young daughters.
MD APPOINTMENT
Candidate: Iain Wylie
Organisation: Grosvenor Garden Centre  Based: Chester, UK
Position: Managing Director