Fixed Fees Recruitment
Fixed Fees Recruitment
In the wake of the Brexit result, do you need more certainty in your life…..
 Our fixed price recruitment service gives you the certainty you need….
 Fees of £3,995 for roles upto £50,000 salary
and £5,995 for roles over £50,000
 What could be more certain?
At Cork Griffiths we are focused on delivering high calibre recruitment services at realistic rates. This is why we have introduced a fixed price permanent recruitment service for SMEs. Any role recruited by us also comes with a 6 month guarantee as standard, extendable up to 12 months by negotiation.
Next time you're looking to recruit a Manager or Director, contact Paul Griffiths on 0161 449 5767 or follow the link below to see how your business could benefit.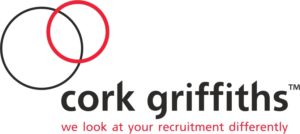 www.cork-griffiths.co.uk/fixed-fee-recruitment