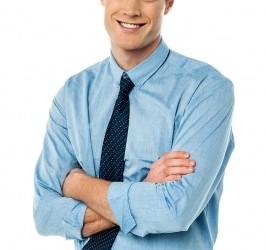 Your First Job
A recent article in CIPD about the importance of remembering your first job has prompted us to look at what first jobs we had in the office and what influences they had on us and whether they provided useful skills for the future.
Defining first jobs is difficult in itself. Do you count the work in the hairdressers age 14, each Thursday after school and every Saturday, and getting paid a very lowly sum or, does your first job only count when you've done bar work every Friday,Sunday, high day and holiday as enjoyed by Sarah Ashworth. When discussing this with Sarah she commented that these "jobs were hard (especially when combined with studying) but they provided me with skills that I have gone on to use throughout my career. Skills such as patience, integrity, resilience, customer service and a work ethos." on top of that "I was able to pay for my own first holiday abroad, giving me a feeling of enormous satisfaction".
What of Paul's first job? –  During the summer holidays from University Pauls first job was cleaning the pit and the rollers in a paper mill pit. Performed during whole mill shut down the work was done for 14 solid long and very dirty days at a time. Underneath the giant rollers 50 weeks of mulch had to be emptied and the rollers cleaned. Paul still looks back fondly on this time. The other, older workers looked on him fondly, took him for a pint and he was paid modestly for his efforts and diligence…. and the money saved went towards his first car.
Both Paul and Sarah see these jobs as invaluable and whilst they wouldn't necessarily go on their CV's now they definitely would have done when they were younger. These small jobs can be what defines one candidate from another. When reading through CV's (and we get a lot) it may be these details are what separates you from the others and as such should be included if you are at the beginning of your career history. Don't dismiss these jobs as worthless if you got something out of them, even if you hated the job and realised this was not the career path you want to follow.
So is this relevant to our work today? Things have certainly changed in that working hours and health and safety at work is very different to that of 30 years ago. But is the attitude towards working the same? For some it hasn't changed, but for a lot of people the determination to work and be successful continues. There are lots of articles to read about improving your attitude and therefore chances of work and improving your career path once you are in work.
If you need help with your career contact Cork Griffiths and will be able to direct you.