Do you have a charity recruitment requirement? Perhaps you are struggling to recruit a senior executive in the charitable or, not for profit sector? Do you need a key executive?
Some of the roles within the charitable sector that have been filled using Cork Griffiths Executive Recruitment include Finance Director, Company Accountant, Non Executive, Operations Director or Business Development Manager..
Covering the whole spectrum of functional disciplines we can assist you in recruiting a high calibre Director or Manager to effect successful talent management and succession.
We offer you up to 12 month FREE replacement guarantee, FREE team dynamics Audit. and a FREE copy of our Guide to recruitment. Please contact us now if you would like any further information regarding these offers

TESTIMONIAL – Sisters of Notre Dame de Namur – Brendan Carey, Business Manager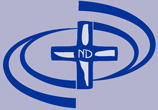 Brendan is really enjoying his new role as Business Manger at the Sisters of Notre Dame.
He commented "Cork Griffiths took time with me and my needs and objectives were very well met. The service was very good and professional"