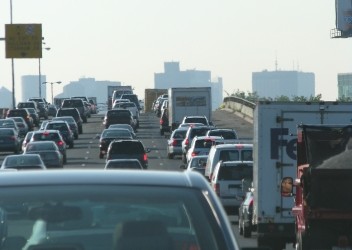 How Should Candidates Select a Recruitment Company
We recently posted a BLOG about how businesses can select a recruitment consultancy, now we are asking you to consider how should candidates select a recruitment company? As a candidate your aim is to  'get a job', does the journey to get the job matter or is it the arrival at the destination that counts?
It is considered normal practice for some agencies to send a candidate CV out to clients or businesses without having spoken to, got permission off, or meeting the candidate.  Or they may send out blanket emails to candidates to say they have a role that may be suitable for them. This ensures for them that the candidate can say that "anyagency.com" has notified their intention to pursue this, preventing other agencies from representing them. There is a potential job interview for the candidate,  sounds great, doesn't it, or does it?
Here at Cork Griffiths we feel the route you take to get the job is important and as such you should consider carefully who you allow to represent you. Recruitment agencies get 'paid' when they fill a job so the more ruthless ones amongst them will fill that job 'no matter what'.  If it all goes well then the client and candidate experience will be 'okay'. We think you deserve better than okay, and you should expect a service that works hard for both of you, justifying the fees charged to clients and ensuring that the candidate experience is stress free, smooth and that the agency works to get what is best for the candidate. You need the agency representing you to work in partnership with the client, to manage the recruitment process, so that 'hiccups' if any, are resolved quickly, you are not put forward for roles that clearly are unsuitable for you, and you receive the remuneration commensurate with where you are in your career with your experience and qualifications.
So is it just Cork Griffiths that thinks like this? You may be interested to read this BLOG by Chadd Albi that more or less replicates what we we are saying How to spot a recruiter worth working with
In conclusion, if possible,  take five minutes to research the recruiters that have asked to represent you. Have they got testimonials from candidates detailing good experiences? Have they been established for a number of years? Are they experienced in your industry? Have they read your recent CV? Do they understand your requirements – part time, interim, full time, term time, etc etc. Is the salary appropriate? Is the job suitable for your experience?